Holiday Air Travel: What You Need to Know about Airlines, Delays, Strikes
Millions of travelers will take to the skies in a few weeks to celebrate the holidays with family and friends. Whether you're hitting the slopes, visiting relatives or simply getting away from the hustle and bustle, there are some travel tips you should know.



It's especially important to be prepared this busy travel season in light of the recent combination of unauthorized pilot actions, including illegal sickouts and slowdowns of American Airline's pilots. Apparently a broken coffee pot delayed one American flight recently, because pilots are pulling from the gate and then the plane suddenly needed maintenance for a broken reading light or other non-essential equipment. According to insiders, this is the pilots way of protesting.
The good news is that so far the delays and cancellations due to the AA situation are a small number of overall flights and are not nearly as bad as the airlines can face due to bad weather, and any major airline is prepared for these incidents.
Holiday Travel Tips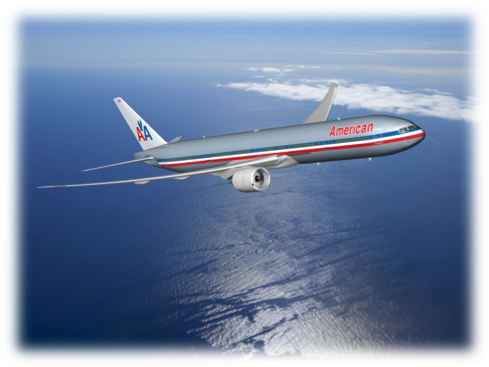 —Sign up for your carrier's flight status notification and reaccommodation apps to stay informed about the status of your flight(s).
—Pack light to make moving between gates as the airline substitutes aircraft easier and faster.
—When traveling with an infant, be sure to bring enough food and supplies with you.
—If traveling with children, pack additional snacks, diapers, formula and gadgets/books in case of a delay.
—When booking, allow for more time between connections if you have to stop before your final destination.
—Dress comfortably (no high heels, shorts, tight clothes, panty hose) stay hydrated, bring snacks, bring entertainment/reading materials.
—Consider purchasing a day pass to your airlines lounge or club (ie American Airlines' Admirals Club or United Lounge) you can stay out of the hussle and bussle of the airport, get extra assistance, be productive or relax in the quieter atmosphere. The lounges have WiFi, TV's, snacks and drinks.


—For young children, fill a backpack with crayons, coloring books, inexpensive toys and snacks. Consider holding a new or special item aside until you are airborne.
—Place all prescription medicine, jewelry, documents, car keys and other valuables in a carry-on bag that will fit under the seat in front of you. That way, if overhead bin space happens to be full, you won't have to check your bag with valuables at the gate.
Before Leaving for the Airport


—Dress yourself and your children in comfortable clothes, and wear shoes that are easy to slip on and off at the security checkpoint. (No high heels. Wear shoes with a covered toe, airplanes can be cold!)
—Save time by checking in online up to 24 hours prior to flight to check in for your flight and print your boarding pass.
—If you're over the age of 18, federal law requires you to show a government-issued photo ID at TSA checkpoints. See http://www.tsa.gov/travelers/airtravel/acceptable_documents.shtm for examples of TSA acceptable IDs.
—If you're traveling internationally, don't forget your passport, as well as other important documents for all customers, including lap children. Make copies to carry with you (or scan and e-mail a copy to yourself) and leave with others at home.
At the Airport


—TSA limits the amount of liquids, gels and aerosols you may carry on board. However, medication, baby formula and food, breast milk, and juice are allowed in reasonable quantities exceeding three ounces and are not required to be in a zip-top bag. Families should declare these items for inspection at the checkpoint. For more information, including limitations on international travel, visit TSA's Web site, http://www.tsa.gov/.
—Typically customers may carry onboard one bag that fits in the overhead bin or under the seat, plus one personal item, such as a purse, briefcase or laptop. A diaper bag and umbrella stroller (as long as they fit in the overhead bin) for a lap or ticketed child are permitted onboard in addition to the standard carry-on allowance.
—Allow extra time for traffic, parking and transportation to the terminal. Travelers should plan to arrive at the airport at least 90 minutes before departure for domestic flights and two to three hours prior to departure for international flights.
—Instead of trying to remember your parking location or writing it down on a scrap of paper, take a picture of your location sign with a camera phone or digital camera.
—Curbside Check-in is another great time saver. You can check your bag with a skycap at the curb, and then it's a straight shot to the security line and your gate.

While You're Waiting


—If you're flying out of Chicago, Dallas/Fort Worth, Los Angeles, Boston, Miami or New York on American Airlines, The Admirals Club offers children's rooms equipped with computers that have "kid-friendly" games and programs, as well as a TV featuring age-appropriate programming. One-Day passes are available for $50, and can be purchased in person, online, or at Self-Service Check-in machines.
—If you're flying out of Newark or Houston on United, the United Club offers family rooms for passengers with small children and nursing mothers.


—A portable video player, audio player, or reading material can make the time fly, especially for young travelers. However, audio and video equipment may only be used with headsets.
—Changes in cabin air pressure during descent may cause discomfort in small children. Be prepared by having a bottle, pacifier or chewing gum with you.
—Families traveling with a child who is a first-time flyer can commemorate their first time in the sky with American's new "First Flight Certificate." Ask a flight attendant onboard any American Airlines flight for the keepsake signed by the aircraft's pilots and flight attendants. JetBlue, United, Continental and Virgin America will give children wings upon request.
Bon Voyage!
Comments: